GPI
GPI, a Great Plain Industries brand, has been a leading provider of high-quality fuel transfer pumps, fuel metres, flowmeters and industrial equipment for over 40 years. Its headquarters is located in Sparta, New Jersey. Read More
Pumps
Test Instruments
Fleet and Vehicle Maintenance
Plumbing
Electrical
HVAC and Refrigeration
Lubrication
About Gpi
GPI manufactures a wide variety of fluid transfer pumps and digital / mechanical liquid flowmeters for the construction, mining, oil & gas, agriculture and fuel industries. The GPI pump catalogue includes turbine flowmeters, oil transfer pumps, fuel pumps and drum pumps. The brand's oil transfer pumps are ideal for non-flammable fluids and mechanical flowmeters are designed to measure the flow rates of gases, liquids, steam, fuels & acidic solutions. These flowmeters are equipped with a battery-powered LCD that displays measurements in gallons and litres.
Things To Consider
Why Us?
Raptor Supplies, a trusted distributor for GPI, offers its complete range of fluid transfer, oil transfer, fuel & drum pumps, as well as digital / mechanical liquid flowmeters. We can recommend GPI pumps with suitable housing to ensure safe use with chemicals.
Shipping
GPI instruments and accessories are suitable for courier shipment & air freight. They require simple packaging, depending upon the product dimensions.
Major Trade Names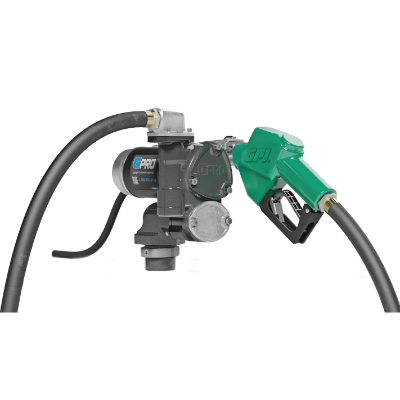 GPRO
These professional-grade GPRO fuel transfer pumps offer high operating pressures, making them ideal for hose reels. They feature powder-coated cast iron construction and long-lasting carbon vanes that are primarily installed on 90-gallon (or larger) stationary tanks. They feature flow rates ranging from 20 to 35 GPM and dispensing hose lengths from 14 to 18 feet. These pumps have reusable strainers and replaceable switches, ensuring quick repair & durability....Read more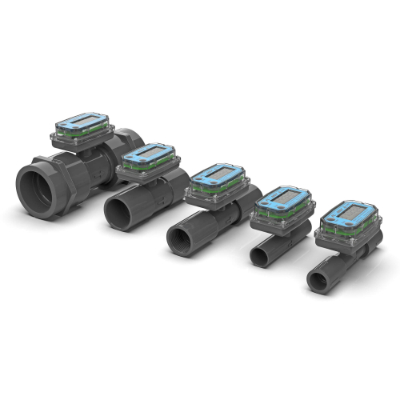 TM Series
TM Series water meters are designed for water processing and irrigation. They have a low-profile screen that displays measurements in gallons, litres and cubic feet. They are available in seven sizes & three fitting types. TM Series meters offer flow rates from 1 to 600 gallons per minute. The 3 and 4-inch versions are NSF61-certified for applications requiring compliance with potable water regulations....Read more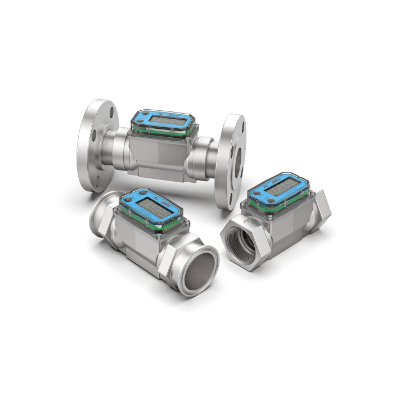 FLOMEC
FLOMEC G2 Series meters are available in stainless steel construction for water, chemicals & fuels; aluminium construction for petroleum-based products; and PVDF construction for aggressive chemicals. Their modular design allows use with output modules, sensors and remote transmitters. These turbine meters come with internal parts that can be easily replaced for hassle-free maintenance. They are field calibratable....Read more
Frequently Asked Questions
What is factory calibration mode?
Your meter is in the factory calibration mode and is set to measure water and water-like fluids if it shows FAC or PRESET in the top right corner.
What is the best way to test the accuracy of a meter?
Your calibration can be easily tested by filling up a container. Start by resetting your batch total to zero. Then, start the flow and fill up the container. You should see '5.00 gallons' on your display if you filled up a 5-gallon container.
What is the expected lifespan of the lithium batteries of G2, A1 and TM meters?
Approximately 9000 hours.