GRUVLOK
The Gruvlok headquarters is located at 2 Holland Way Exeter, New Hampshire. It manufactures grooved couplings, valves, fittings and hardware. Read More
Plumbing
Pumps
Fasteners
Hardware
Material Handling
Hand Tools
Electrical
Raw Materials
Lubrication
About Gruvlok
Gruvlok, a subsidiary of Anvil International, is a leading manufacturer of pipe fittings and valves for mechanical, plumbing, oil & gas and fire protection applications. The extensive Anvil Gruvlok catalogue includes butterfly valves and iron pipe fittings, such as couplings, clamps, adapters, tees, flanges & caps. Gruvlok 7001 Series couplings are designed in accordance with ASME, ASTM and NFPA standards and are suitable for establishing a connection between similar-sized pipes. These flexible end pipes comprise a grooved connection & a ductile iron body with an EPDM gasket to provide long-term sealing in extreme weather conditions. They are capable of handling loads ranging between 12000 & 35000 lb and can withstand pressures up to 750 psi. The brand's 7700 Series butterfly valves facilitate a stem-to-disc connection for zero-backlash error and a DISC-TO-SEAT loading facility which maintains a leak-tight stem seal, irrespective of the disc position. These valves are available in bolt circle diameters of 3 & 5 inches and in gear & lever-operated handle variants.

Things To Consider
Why Us?
We supply or source all US MRO parts to over 60 countries worldwide. We got your MRO requirements sorted with over 5000 brands to choose from and above 2000000 products in our catalogue.
Shipping
These Gruvlok couplings & fittings are small in size and require compact packaging. Hence, they are delivered in packs consisting of several pieces. They are suitable for courier shipment and not air freight.
Major Trade Names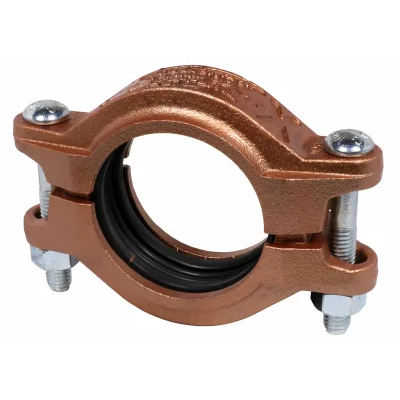 CTS SlideLOK
These ready-to-install couplings are designed to shorten installation time. The slide action ensures trouble-free installation. For added security, the patented gasket has four separate sealing surfaces. The predictive gap is a simple and quick indicator of proper assembly....Read more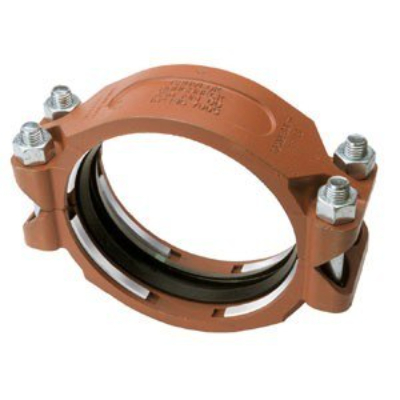 Roughneck
These couplings are used to connect plain-end or bevelled-end pipes. They are suitable for mining, process piping, manifold piping & oilfield services. The distinct gripper action ensures a secure pipe joint and allows working pressure up to 750 PSI (52 bar) for Schedule 40 pipes....Read more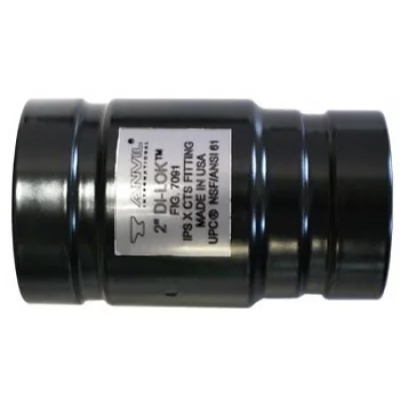 DI-LOK
These fittings prevent a galvanic cell from forming between a grooved end steel pipe & a copper tube. They can be operated at temperatures ranging from -40 to 230 degrees Fahrenheit (-40 to 110 degrees Celsius) and pressures up to 300 psig (20.7 bar)....Read more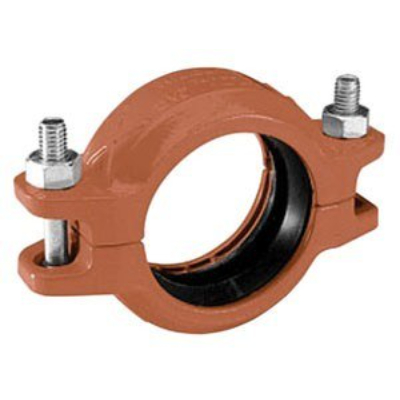 Rigidlite
These couplings provide a rigid, locked-in pipe connection to meet the requirements of rigid steel pipe systems. The rugged & lightweight housing allows quick swing-over installation, resulting in a secure & rigid pipe joint. These couplings are UL / ULC listed and FM approved for 300 psi pressure....Read more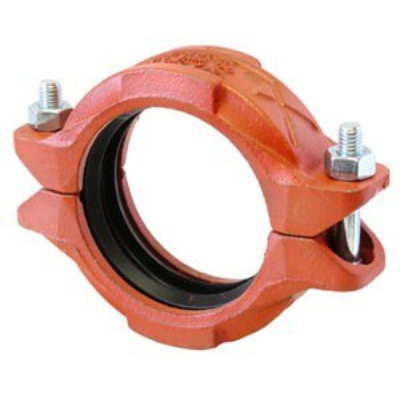 Rigidlok
These couplings are intended for use with standard & light weight roll grooved pipes, as well as grooved-end fittings & valves. They provide a rigid pipe connection that allows pipe hanging practises in accordance with ASME B31 pipe codes....Read more
Frequently Asked Questions
What are the things one should take care of while using Gruvlok fittings?
Check pipe ends for proper grooved dimensions and make sure that the pipe is free of indentations, projections or other flaws that would prevent the gasket from sealing properly.
Apply a thin layer of Gruvlok lubricant to the exterior surface and seal the gasket's lips. In some cases, the entire gasket surface must be lubricated.
Ensure that no foreign particles stick to lubricated surfaces.
How to install a gasket?
Place the gasket over the pipe end, ensuring that the lip of the gasket does not overhang the pipe end.
Turn the gasket inside out and lubricate & slide it over the pipe end.
Pull the gasket into position by centring it between the grooves on each pipe after aligning the two pipe ends.
The gasket should not extend into the groove on either pipe.
Remove one nut and loosen the other nut.
Place one housing on top of the gasket, ensuring that the housing keys fit into the pipe grooves.
Swing the other housing over the gasket and into the grooves on both pipes, making certain that the tongue and recess of each housing are properly mated.
Reinsert the bolt and tighten both nuts alternately & evenly, keeping the gaps between the bolt pads evenly spaced.
How to ensure proper coupling installation?
Inspect both sides of the coupling visually to ensure that the gaps between the bolt pads are evenly spaced and parallel. Before putting the coupling into service, any deviations must be corrected.