KRUEGER
With more than 65 years of experience, Krueger Sentry Gauge has been manufacturing high-quality tank gauges and related components for the chemical, petroleum, wastewater, agriculture, aviation and petrochemical industries. Read More
Material Handling
H-2-16
H-2-17
H-2-18
H-2-19
H-2-20
H-2-21
H-2-22
H-2-23
H-2-25
H-2-26
H-2-27
H-2-28
Test Instruments
H-KIT
D-KIT
K-KIT
HGALN-KIT
DGALN-KIT
KGALN-KIT
DG-KIT
HG-KIT
KG-KIT
OF-KIT
OFG-KIT
Electrical
Alarm-Direct
Alarm-Remote
LED AAG
Guard-AL
Guard-PVC
Material Handling
Filter
Remote mount and direct mount drum alarms designed to provide visual as well as audible indication of tank levels. Feature a magnetic switch that triggers a 110-dB alarm, and are powered by a 9-volt lithium battery. Can be easily reset even in Alarm mode
Swing-arm Therma Type H liquid level gauges ideal for measuring liquid level inside drums of depths up to 12 feet. Feature an aluminium bushing, a galvanised or stainless-steel rod, and an operating temperature range of -20 to 120 degrees F. Overfill alert & chemical level gauges also available
About Krueger
Krueger Sentry Gauge product line includes liquid level gauges, overfill alert gauges, leak gauges, tank gauge accessories and repair parts. The brand's liquid level gauges are designed for monitoring the level of fluid in a tank or other storage containers. These highly durable gauges can be installed quickly in tanks having depths up to 118 inches and feature an aluminium / PVC bushing that allows the swing arm to be aimed in the desired position and keep away from walls, corners and other obstructions. Choose from a wide range of these Type H gauges and other company products, such as drum alarms and gauge guards, on Raptor Supplies.

Things To Consider
Cross-Reference Alternatives
Krueger's MPNs cross individual references to the equivalent Lovejoy, Oil Safe and Justrite model numbers. So, if you are looking for competitor items that are either out of stock or obsolete, chances are Raptor Supplies has the equivalent Krueger level gauges available. Customers can also cross-reference most products using the last 5 digits of the model numbers.
Why Us?
Raptor Supplies, a trusted Krueger distributor, offers its complete range of products. We can recommend suitable Krueger Sentry gauges Type H & D for your application requirements in the chemical, petroleum, wastewater, agriculture, aviation and petrochemical industries.
Shipping
Krueger liquid level gauges are small, medium & large in size and supplied in multiple pieces, therefore require careful packaging as some products might get damaged while shipping. Hence, they are delivered by air freight and courier shipment for minimum downtime.
Major Trade Names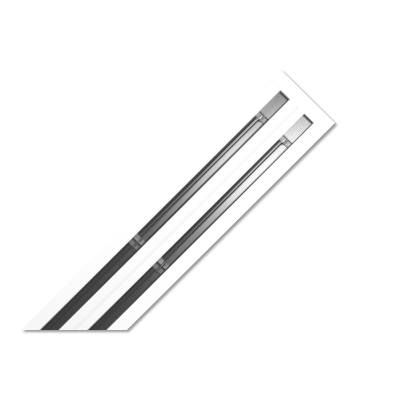 Krueger DESIGNFLO
They feature extruded aluminium construction for corrosion resistance and integral horizontal or vertical pattern controllers constructed on 24-inch centres. These units are flexible, high-performing, high-capacity linear slot diffuser systems, configured to provide smooth, continuous runs that mix in with the room's decor....Read more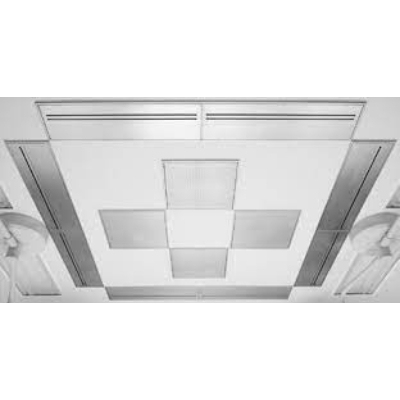 Krueger STERILFLO
They are made to fit the current operating room ceiling. These units use perimeter panels, specifically laminar panels, to create an air curtain with a defined profile. Surgical lights, gas columns, intravenous tracks and other things may be placed in logical areas between the perimeter and centre panels as they can locate the laminar panels discretely....Read more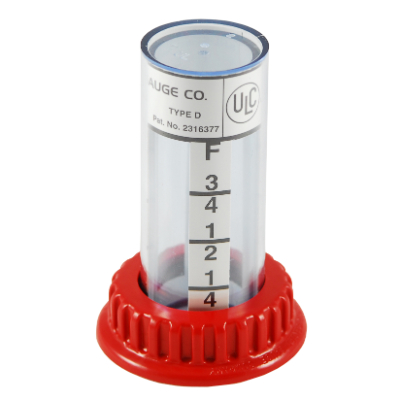 Krueger At-A-Glance Level Gauge
These easy-to-install AT-A-GLANCE level gauges are ideally designed for measuring all types of liquid levels. They are suitable for above-the-ground storage tanks and come with a 2-piece bushing structure to point the swing arm away from corners, walls and other tank impediments. These units have a simple mechanical design to ensure longevity, minimum maintenance, rapid installation and affordable repairs....Read more
Frequently Asked Questions
How does a tank level indicator work?
Water level indicators use sensor probes to show the amount of water in a storage tank. These probes relay data back to the control panel to set off an alert or indication.
How to install a tank level gauge?
First, unscrew the lid of the tank.
Unthread the red nut by removing the calibration and bushing during installation.
Extend the level arm of the flow gauge.
Thread the bushing in and attach the float to the other end of the tube.
As you swing the arm in the desired direction, drop the gauge through the middle hole.
Ensure that the tube is plumb / vertical and then firmly hand tighten the cap nut.
Place a new calibration in place, then tighten the red locking nut.
How do you calibrate a level gauge?
The level gauge housing should be opened.
Find the screw and spin it using an Allen key.
Depending on the offset you want, slowly rotate either clockwise or counterclockwise.
To verify the reading, conduct another calibration.
How is the Therma gauge different from the standard direct reading gauge?
The Therma gauge has a two-piece bushing, but the two gauges are essentially equivalent. This enables you to take out the bushing, thread it in, insert the gauge and then steer the swing arm in the desired direction. This facilitates installation when the fitting is close to a wall or corner or if the tank contains baffles or other barriers that must be avoided.