RANCO
A subsidiary of Robertshaw, Ranco is a leading manufacturer of reliable electronic & electromechanical controls for refrigeration and air conditioning equipment. Ranco's extensive catalogue includes line voltage thermostats, heat pump reversing valves & solenoid coils and cooling filter dryers, in addition to dual pressure, oil protection, ice maker & single pressure controls. Read More
HVAC and Refrigeration
ETC211-100-000
A30-X452
A30-X450
A30-261
A30-262
A30-301
1309007-044
ETC-241000-000
ETC212-100-000
ETC212-000-000
A22-2451
ETC211-000-000
Pneumatics
Filter
O-Series single low-pressure controls featuring an SPDT switch, a copper alloy capillary tube and Super Cap capillary vibration protection system. A-Series cold controls featuring an SPST switch, standard 1/4 inch quick-connect terminals and laser-welded stainless-steel bellows also available


About Ranco
Ranco line voltage thermostats provide on / off control for air conditioning, refrigeration and commercial heating. These Ranco thermostats feature two programmable stages for cooling & heating and an LCD screen for indicating relay status & temperature readings. They are capable of sensing temperatures ranging from -30 to 220 degrees F. Ranco ice maker controls maintain the ice thickness in refrigerated cabinets, ice builders and soft drink vending machines. These controls feature bulb & capillary sensors for auto turn-off & high separation resolution.

Things To Consider
Cross-Reference Alternatives
Ranco product's model numbers generally cross individual reference to the equivalent Honeywell, Johnson Controls, White-Rodgers & Robertshaw MPNs (manufacturer's part numbers). So, if you're looking for thermostats, valves, controls & accessories that are either out of stock or obsolete, chances are Raptor Supplies has the alternate product available.
Why Us?
Raptor Supplies, a Ranco distributor, offers its complete range of products, such as Ranco refrigeration controls, pressure controls, thermostats & valves. We can also recommend suitable accessories to handle diverse application requirements.
Shipping
These Ranco products are generally small in size and require compact packaging. They are suitable for courier shipment and not air freight.
Major Trade Names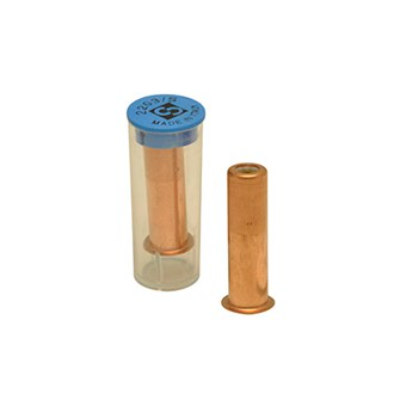 2000 Series Thermostatic Expansion Valves (TXVs)
Ranco 2000 Series thermostatic expansion valves (TXVs) can be installed on refrigerating systems to regulate the flow rate of refrigerant liquid into the evaporators. These TXVs work interchangeably with orifice assemblies for flexibility in refrigeration, heat pump, air conditioning & chiller systems. These accurate throttle devices also control the superheat setpoint of HVACs....Read more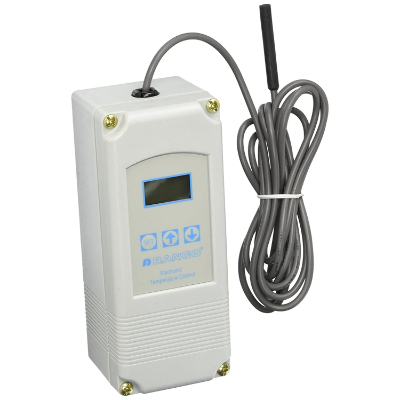 ETC Series Electronic Controls
Ranco ETC Series electronic temperature controls provide a fully featured electronic replacement to the electrical-mechanical temperature controls present in most refrigeration systems. These controls offer application flexibility as they can handle a wide range of temperatures and have one / two-stage capability, heating / cooling modes & multi-voltage inputs. They also feature an LCD read-out display for indicating the status of the control setting, sensor temperature & relay....Read more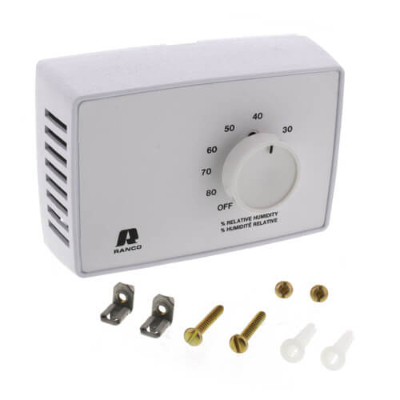 J10 Series Humidity Controls
Ranco J10 Series humidistats & dehumidistats regulate the relative humidity by cycling the humidifying / dehumidifying equipment in confined spaces. These J10 controls have high impact plastic construction with a brushed finish dial plate & an integral switch to eliminate the grounding requirement. They feature a nylon sensing element that provides long life, faster response & precise humidity control....Read more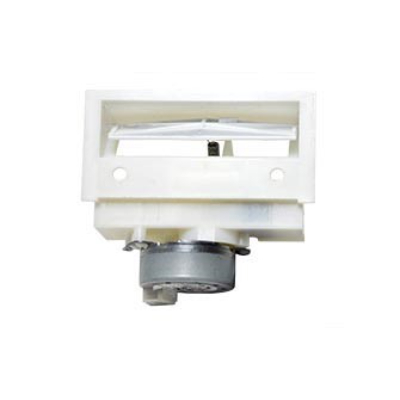 RAD Series Refrigerator Air Dampers
Ranco RAD Series refrigerator air dampers control the flow of cold air to the refrigerator from the freezer. These dampers are regulated by a thermostat that triggers the opening / closing of the damper based on the air temperature inside the refrigerator. They can open only uni-directionally to positively seal the cool air. Selected models of dampers are triggered by a timer or by both thermostat & timer....Read more
Frequently Asked Questions
How to set up a Ranco thermostat?
Ranco's ETC line of thermostats / temperature controls can be set using the set, up & down buttons on the unit after powering them On & pressing the set button. Users should first select their required temperature unit (degree F or C) by pressing the set button again.
After returning to the main menu, "S1" icon will appear on the display, press the up or down arrow keys to increase or decrease the set-point temperature. Press the set key again to return to the main menu.
Users will see the "DIF 1" icon blinking in the display. Press the arrow keys to set the temperature differential (temperature range where the thermostat would operate in the heating / cooling mode). The differential temperature in the heating mode is set lower than the setpoint temperature, whereas it is set higher than the setpoint in cooling mode. Press the Set key again.
Either "C1" or "H1" will blink in the display window to program the cooling & heating settings. Press the set key to lock the programming choices and finish the set-up of a Ranco thermostat.
What do different error codes mean in Ranco temperature controls?
E1 error code appears in the controller when the up or down arrow key is pressed without going to the programming mode, whereas the E2 error indicates that the control setting is not stored properly in the memory. EP error code denotes an open / shorted probe or out of range temperature sensing and the EE error code shows corrupt EEPROM data. CL code appears if the user has entered the calibration mode.