RED DEVIL
Red Devil Equipment Company (now known as RADIA) manufactures a wide variety of paint mixers, shakers and mixing equipment. Its headquarters is located in Tulsa, Oklahoma, with additional offices and manufacturing facilities in Pryor, Oklahoma. Read More
Paint Equipment and Supplies
507000
1015-PB
5995-PB
05025P3
5152-00
1400-PB
9359200
9157400
05025-X1
A3522
A3525
5080-03
Paint Equipment and Supplies
Filter

RFQ
Includes paint lid sealers, counter bases, drying racks, magnetic holders, oil seal housings and other replacement and custom parts for paint shakers
Single- / double-arm electric- and pneumatic-powered paint shakers used to shake and mix paint in cans or buckets. Use a gyroscopic mixing motion to thoroughly mix high volumes of paint. Explosion-proof variants also available
About Red Devil
The brand's extensive catalogue includes caulks, sealants, adhesives, spackling, tile grout, foam & painter's tools for contractors & professionals. The electric & pneumatic Red Devil paint shakers are used to shake paint in cans or buckets thoroughly for a fixed amount of time. They use a gyroscopic mixing motion to turn the paint buckets & cans in both vertical and horizontal directions to efficiently mix high volumes of paint. The company also offers single and double-arm paint shakers to mix one or two cans of paint simultaneously. Red Devil paint mixers are used to stir and mix high volumes of paint without using a drill.

Things To Consider
Why Us?
We supply or source all US MRO parts to over 60 countries worldwide. We got your MRO requirements sorted with over 5000 brands to choose from and more than 2000000 products in our catalogue.
Shipping
Red Devil paint shakers & parts are suitable for courier shipment & air freight. They require simple packaging.
Major Trade Names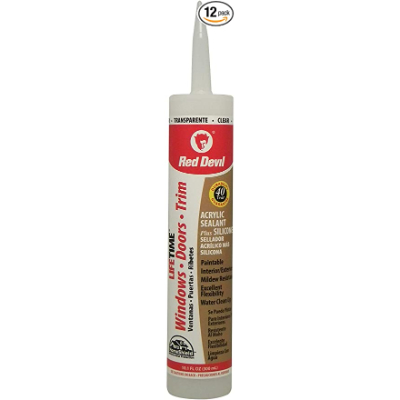 LIFETIME Window, Door & Trim Advanced Sealants
These multi-purpose caulks are designed to last the life of your project. The one-of-a-kind formulation provides maximum adhesion to a wide range of substrates, both indoors and outdoors. They have excellent paintability and come with HomeShield anti-microbial protection to keep the worst types of mould and mildew at bay....Read more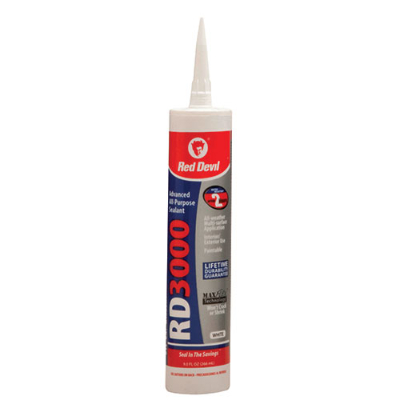 RD3000 All-Purpose Sealants
These low-VOC, all-purpose sealants are made with a specially formulated technology that allows them to be exposed to water after only 2 hours, without washing out. They will not crack or shrink because they are made with advanced MaxFlex technology. They provide excellent adhesion, flexibility, durability and water resistance....Read more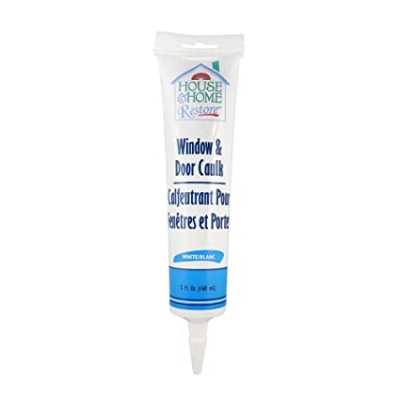 EZ SQUEEZE Kitchen & Bath Caulks
These siliconised acrylic sealants cure an ultra-smooth, satin finish and provide a tight seal around sinks, showers, bathtubs & countertops. They are mildew-resistant, odourless, dry quickly, and clean up easily with water. The patented EZ SQUEEZE device allows you to wind up the tube while working, ensuring a consistent supply of products that come out smoothly and easily, down to the last drop....Read more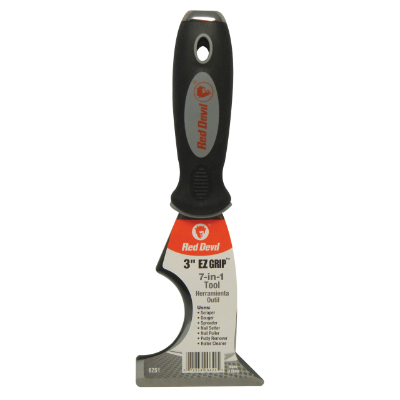 EZ GRIP Professional Series Tools
The ergonomically engineered handles of putty knives, wall scrapers & taping knives help reduce hand fatigue. Their high carbon steel blades are extra-tough, resist rust and extend through handles for maximum strength & durability. A solid steel nail setting head with brass plating can be used for nail setting and other hammering jobs. ...Read more
Frequently Asked Questions
How to remove old caulk?
Red Devil caulk smoothers and removers are dual-purpose tools that make it easy to remove old caulk & apply new ones. The caulk remover (red end) removes old caulk quickly and easily without scratching surfaces, and the caulk smoother (black end) creates a perfect bead, making every job look professional.
Why should one get professional wood & paint scrapers from Red Devil?
Scrapers from this brand have tungsten carbide blades that are twice as strong as conventional blades, last up to ten times longer, and are corrosion resistant. These machines scrape any hard surface without gouging it, including wood, metal, fibreglass, plastic & concrete. They are designed to fit any standard mop / broom handle or extension pole for scraping high, difficult-to-reach surfaces while standing on the ground.