SK PROFESSIONAL TOOLS
For more than 100 years, SK Professional Tools (a division of Ideal Industries Inc) has been manufacturing precision-crafted professional hand tools for the manufacturing and automobile industries. Read More
Hand Tools
Pneumatics
Adhesives Sealants and Tape
Power Tools
Fleet and Vehicle Maintenance
About Sk Professional Tools
The extensive SK Tools catalogue includes socket sets, wrench sets, pliers, cutters, screwdrivers, driver tools, hammers, punches, chisels, ratchets, breaker bars, pry bars and torque wrench heads. SK impact sockets are used with pneumatically, electrically or hydraulically powered impact wrenches to remove worn / stripped / stubborn nuts & bolts from vehicles. These steel-made impact sockets are designed to easily cope with vibrations caused by impact wrenches. They feature a SureGrip drive design for preventing rounding of rusted or damaged fasteners and are offered in black phosphate coating for resistivity against corrosion. The company also offers hardened steel diagonal cutters featuring diagonally offset cutting edges for cutting wires, screws & nails.

Things To Consider
Cross-Reference Alternatives
Some SK Professional Tools MPNs cross individual references to the equivalent Ampco or Proto model numbers. So, if you're looking for competitor items that are either out of stock or obsolete, chances are Raptor Supplies has the equivalent SK Professional Tools products available.
Why Us?
Raptor Supplies, a trusted SK Professional Tools distributor, offers its complete range of products. We can recommend suitable products for diverse application requirements.
Shipping
These SK Professional Tools products range from small to large sizes. They may require careful packaging as some items might get damaged while shipping. Hence, they are delivered by courier shipment and air freight for minimum downtime.
Major Trade Names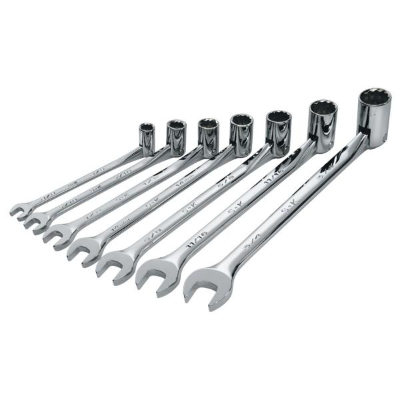 SuperKrome Flex Fractional Combination Wrench Sets
They incorporate 3/8, 7/16, 1/2, 9/16, 5/8, 11/16 and 3/4 inch combination wrenches, packed in a tray. The pivoting socket end of these wrenches allows mobility in closed & cramped spaces. They come with high polish SuperKrome plating for jewellery-like finish, ensuring durability & corrosion resistance....Read more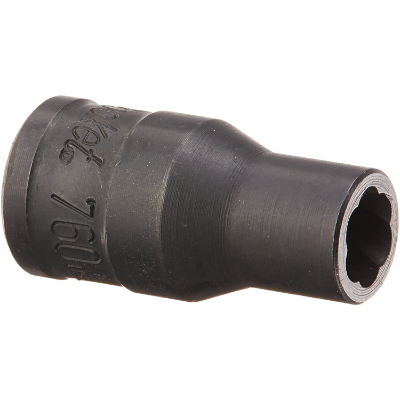 TurboSockets
These tools are designed for removing Phillips and slotted head screws that are too stubborn for a screwdriver. They are also ideal for removing nuts, bolts & screws with very thin, tapered or rounded heads, as well as fasteners like corroded marine nuts & bolts, oil pan plugs and manifold nuts. They simply tap the socket or use a punch to remove the fastener....Read more
Frequently Asked Questions
What is the significance of SK Professional combination wrench sets?
These combination wrench sets feature 6-pawl technology that offers 1.7-degree arc swings for optimal accuracy in 216 positions.
Are SK Professional impact socket sets corrosion-resistant?
Yes, they feature manganese phosphate finish to resist corrosion on exposed surfaces.
What are the advantages of the SureGrip drive design?
The SureGrip drive design drives the side of the fastener while providing increased strength and preventing the rounding of damaged or rusted fasteners, which can occur while using a sharp cornered hex tool.