SPEAKMAN
Speakman's headquarters is located in Glen Mills, Pennsylvania, United States. Speakman delivers a clean showering experience by offering bathroom & kitchen fixtures and plumbing supplies. Read More
Plumbing
Safety
Pumps
Pneumatics
Lighting
Cleaning
Electrical
About Speakman
Speakman has been offering high-quality shower heads, sensor faucets, pressure valves, emergency & safety equipment and plumbing products for more than 45 years. Speakman shower heads feature solid brass construction for exceptional durability. They feature patented, spray adjusting Anystream technology that allows transition between diverse spray patterns & resists scale build-up. These shower heads have a maximum flow rate of 2.5 GPM and are integrated with a handle which seamlessly rotates up to 360 degrees. Choose from a wide range of faucets, aerators, sink drains, drench showers, fluorescent fixtures, flow rate sensors, shower & eye-wash stations and replacement parts on Raptor Supplies.

Things To Consider
Cross-Reference Alternatives
Speakman part numbers cross-reference to various Kohler, Kissler & Co., T&S and Zurn & Sloan products. So, if you're looking for a Speakman faucet or shower head that is either obsolete or out of stock, chances are we have the equivalent item available.
Why Us?
We supply or source all US MRO parts to over 60 countries worldwide. We got your MRO requirements sorted with over 5000 brands to choose from and above 2000000 products in our catalogue.
Shipping
Speakman safety products and accessories are suitable for courier shipment & air freight. They require simple packaging.
Major Trade Names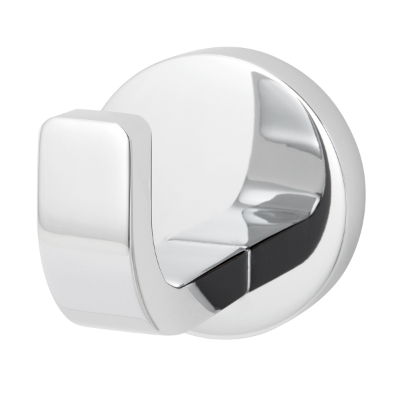 Vector Deep Robe Hooks
They incorporate signature design elements found throughout the Vector collection for a stunningly clean and modern look. The extra-long arm provides extra space for large towels, robes, or garments, without taking up additional wall space....Read more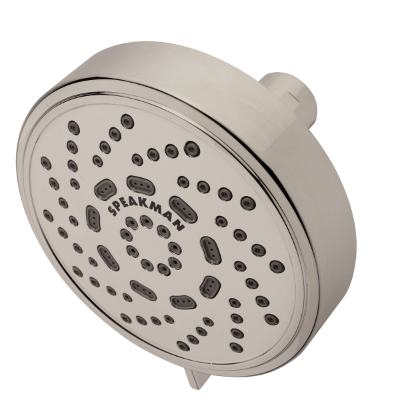 Echo Multi- Function Low Flow Shower Heads
They have 84 individual nozzles and allow you to choose amongst full coverage, intense & massage spray patterns with a simple click of the lever mechanism. The shower head's clean, round & modern design is ideal for all bathrooms. They are available in flow rates of 2, 1.75 & 1.5 gpm....Read more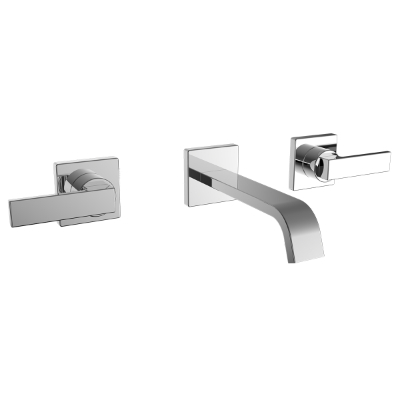 Lura Wall-Mounted Faucets
They combine modern and traditional design elements, thus providing smooth operation. These faucets have a single, minimalistic spout paired with traditional lever handles. They have a low-lead brass body with corrosion-resistant finish....Read more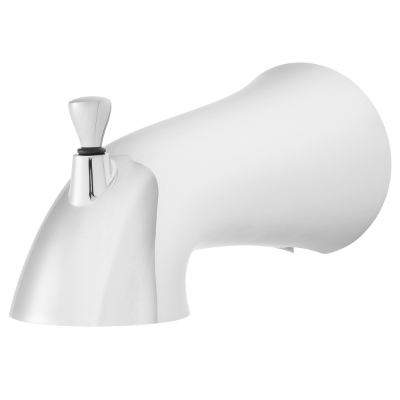 Chelsea Diverter Tub Spouts
They have a cylindrical design and a slip-fit connection, which makes them easy to install. They are available in a variety of fixtures that coordinate perfectly with other fixtures in the Chelsea collection....Read more
Frequently Asked Questions
How do you clean a Speakman shower head?
To break up mineral deposits, soak the showerhead faceplate in a solution of 2 parts white vinegar and 1 part water for about half an hour.
Rinse thoroughly.
If necessary, brush away any remaining mineral deposits.
What causes a tub spout to leak?
The most common cause of a dripping bathtub faucet is a cracked or worn washer in the stem. The washer is pushed against the valve every time the water is turned On. It wears out as a result of repeated friction over time.