VIBCO
Over 50 years of experience, Vibco has been a leading manufacturer of high-quality and low-maintenance industrial vibrators, construction vibrators and other vibratory equipment for applications in the food, chemical and pharmaceutical industries. Read More
Power Transmission
GIO-100
GIO-130
GIO-160
GIO-190
DC-100
DC-20
DC-300
DC-700
KA-1-3/4
KA-1-3/8
KA-2-1/2
KA-3
Pneumatics
ABS-2
ABS-4-10
ABS-4-2
ABS-4-5
Power Transmission
Filter
Continuous- and intermittent-duty vibrators designed for speeding the flow of bulk material through screens, bins or silos. Feature oversized / pre lubricated bearings to withstand dust, dirt, rain or snow and a 0.05 - 5 hp motor for producing vibrations up to 11000 vpm
Turbine / low-frequency vibrators ideal for use with construction, farming & concrete-forming equipment. Can operate at pressures up to 3000 psi to produce high-frequency vibrations with noise levels as low as 60 dB at maximum speed
Ideal for heavy-duty use in foundries, paper plants or chemical industries. Capable of recycling some amount of compressed air to boost vibration frequency (max 24000 vpm) and prevent dampening under severe loads. Available in aluminium, cast-iron, plastic and steel housing variants
About Vibco
Vibco is a leading manufacturer of high-quality and low-maintenance industrial vibrators, construction vibrators and other vibratory equipment. The Vibco Vibrators catalogue includes electrical, pneumatic and hydraulic vibrators for applications in food, chemical and pharmaceutical industries. Vibco electric vibrators are used as bin vibrators and concrete vibrators and available in more than 150 model types with different speed, enclosure type and power rating options. The company's hydraulic vibrators can operate at up to 3000 psi pressure, making them ideal for heavy-duty, construction, mining and other applications and in wet, muddy and dusty conditions. Vibco air cannon consists of a high-pressure tank, used to store compressed air, and a quick release valve that releases the compressed air directly into the silo or bin. Raptor Supplies offers a variety of these air cannons in different volume capacities and different industrial vibrators along with their accessories.

Things To Consider
Cross-Reference Alternatives
Vibco's MPNs cross individual references to the equivalent Dayton model numbers. So, if you are looking for competitor items that are either out of stock or obsolete, chances are Raptor Supplies has the equivalent Vibco vibrators available. Customers can also cross-reference most products using the last 5 digits of the model numbers.
Why Us?
Raptor Supplies, a trusted Vibco vibrators distributor, offers its complete range of electric, hydraulic and pneumatic vibrators. We can recommend a variety of power transmission products, along with their accessories for the food, chemical & pharmaceutical industries.
Shipping
Vibco vibrators are available in vibration frequencies ranging up to 24000 vpm. These vibrators, cannons and accessories require careful packaging as some products might get damaged while shipping. Hence, they are delivered by courier shipment and air freight for minimum downtime.
Major Trade Names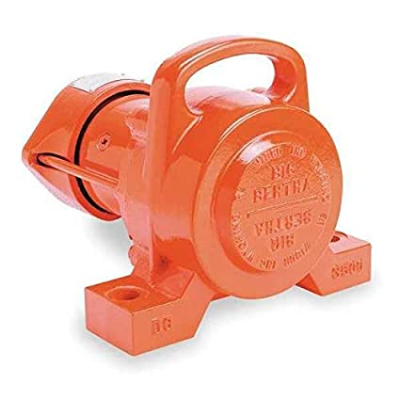 Vibco Big Bertha Dumpbody Vibrators
These vibrators shake even the toughest materials out, including fertiliser, hot asphalt, frozen or wet dirt, clay, fly ash and degrading materials. They minimise wear & tear on breaks as well as stop jerking the hoists. These kits contain a wiring kit, mounting plate, cable and mounting bolts....Read more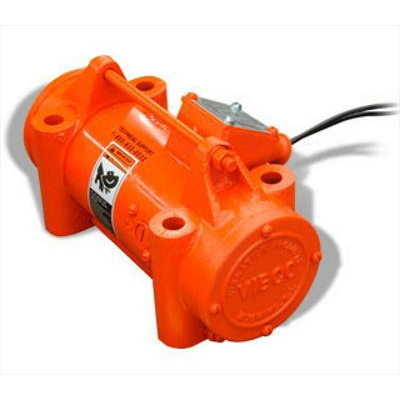 Vibco SandBuster Spreader Hopper Vibrators
These silent electric vibrators are totally enclosed units that are ideal for both outside and inside environments in dirt, dust and snow or rain. They can be used to consolidate the concrete, expedite the flow of bulk materials through any size bin, hopper, or chute, pack material in drums and bags or increase the efficiency of material through screens....Read more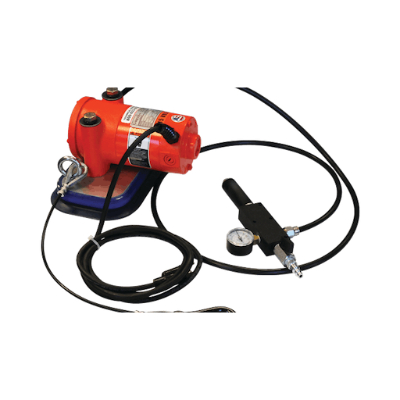 Vibco TRAILA & STIK-IT Vibrator Mounting Systems
With the Traila units, you can unload your truck and tender hoppers quickly and easily while also saving weight. The suction-activated base of these Traila systems allows ease of portability from hopper to hopper as required. Further, the positive suction produced by the unique Stik-It mounting system uses a constant air miser in the harsh dusty industrial environment. These units rapidly attach to surfaces and require no welding or bolting. ...Read more
Frequently Asked Questions
Where is Vibco headquarters located?
Vibco has its headquarters in the United States.
What is the difference between pneumatic and hydraulic vibrators?
Pneumatic or air-powered vibrators are suitable for continuous-duty applications for moving granular, dense and fine materials. Whereas heavy-duty, messy work in muddy, slushy, or dusty environments is perfect for hydraulic vibrators.
How to install air cannons?
A hole is cut in the structure one inch larger than the release pipe of the air cannon.
The mounting flange is then bolted or welded to the bin side over the hole.
The cylinder is attached to the release pipe & the air and hence operating connections are made.
The operation can either automatic or manual.
The manual incorporates either a simple air release valve or a solenoid with an electric switch.
The automatic operation consists of a solenoid valve and timer.
Once installed, the cycle time can be changed from once a day or when necessary to be as fast as the cylinder can be filled with air.
What are the important points to consider while installing CC turbine vibrators?
Carefully mount all the hardware like plates, chains & channel irons.
Make sure that the vibrator is secured tightly. Also, retighten it after the first 10 to 15 minutes of operation.
In order to reduce pressure loss from the compressor to the vibrator, the hose connecting to the vibrator's inlet port should have an inside diameter at least as big as the inlet diameter of the pipe size of the vibrator.
Operate the unit for a short cycle of 5 to 10 minutes at pressures up to 80 psi.
What to do when the vibrators do not start?
Check for dirt in the inlet opening or airline and fix it.
Check the airline back to the compressor for disconnections or holes.