WESCO
Since 1922, Wesco Industrial Products has been designing & manufacturing high-quality drum handling, lifting and shipping equipment. Wesco's extensive product catalogue includes hand trucks, stair climbing tools, lift tables, tilt carts, box trucks and drum lifters, dispensers, racks and dollies. Read More
Material Handling
Pneumatics
Lighting
Hand Tools
Fasteners
About Wesco
Wesco Industrial Products designs and manufactures high-quality drum handling, lifting and shipping equipment. Its extensive product catalogue includes hand trucks, stair climbing tools, lift tables, tilt carts, box trucks and drum lifters, dispensers, racks and dollies. Wesco hand trucks are available in manual, powered, convertible and stair climbing variants featuring a rugged aluminium / steel / iron construction for lifting up to 1800 lb load, including ceramic tiles, cement blocks and gas cylinders. To easily and safely lift, transport and dispense contents of heavy drums, Wesco offers manual and battery-operated drum lifters and dispensers in below-the-hook, sling and fork-mounted variants with a maximum load capacity of 3000 lb. Wesco also manufactures StairKing motorised stair climbing hand trucks to move loads up and down sloped surfaces or staircases. These hand trucks featuring lightweight alloy frame with all welded I-beam construction and positive ratchet mechanism with auto-rewind. Choose from a wide range of these equipment and related accessories in different dimensions and storage capacities on Raptor Supplies.

Things To Consider
Cross-Reference Alternatives
Wesco's MPNs cross individual references to the equivalent Dayton, Vestil and Valley Craft model numbers. So, if you are looking for competitor items that are either out of stock or obsolete, chances are Raptor Supplies has the equivalent Wesco products available. Customers can also cross-reference most products using the last 5 digits of the model numbers.
Why Us?
Raptor Supplies, a trusted Wesco products distributor, offers its complete range of products. We can recommend suitable products for your drum handling, lifting and shipping applications.
Shipping
Wesco drum handling equipment are large & heavy in size, therefore require careful packaging as some products might get damaged while shipping. Hence, they are delivered by air freight and not courier shipment for minimum downtime.
Major Trade Names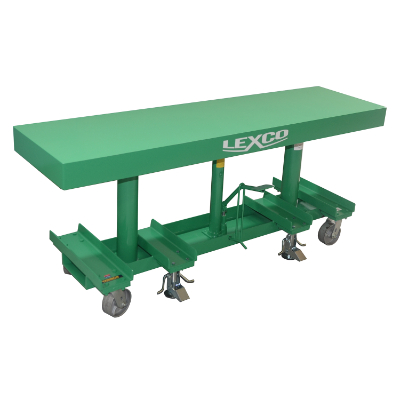 LEXCO Hydraulic Lift Tables
These post lift tables feature a foot-operated hydraulic pump with precision telescoping tube guides for exact table height adjustments. The strong thick reinforced steel top platform and base can handle heavy loads. These portable lift tables include steel casters for mobility and have swivel and rigid casters (2 each) and a floor lock to keep the tables in position....Read more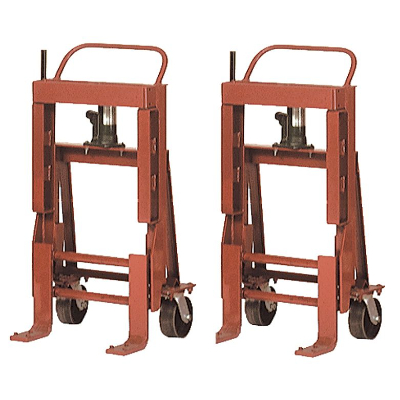 Rais-N-Rol Machinery Movers
These movers from the Rais-N-Rol Series are designed for transporting heavy furniture & machinery in warehouses & storerooms, as well as supply, packaging & shipping facilities. They feature a hand-operated hydraulic jack mechanism with controlled lowering for lifting heavy loads and urethane / steel swivel casters for permitting heavy loads to be mobilised along a smooth surface in any direction. These Wesco machinery movers are supplied with hooks for non-slip load binders to secure large and heavy cargo while shipping goods....Read more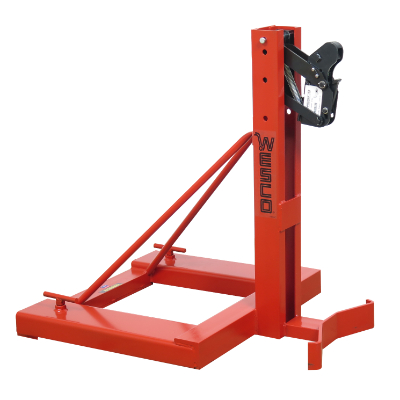 Gator Grip Drum Grabs
They are designed for transporting steel / poly / fibre drums without the operator having to get down from the vehicle while lifting or releasing drums. These units feature a heavy-duty carriage design to withstand loads up to 1600 lb and chime jaws to ensure a proper grip, by locking the jaws automatically, even over rough terrains. They have an automatic locking mechanism on the grip that allows hands-free attachment and release of drums as well as are compatible for use with both open & closed-head drums....Read more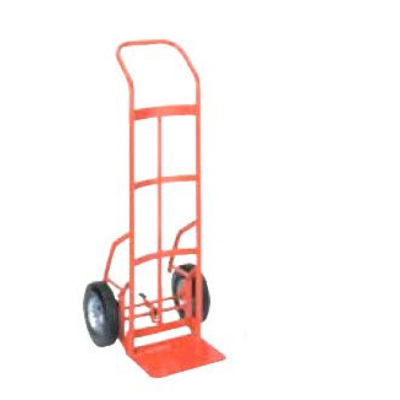 Ergonomic Touch-N-Tilt Hand Trucks
They are innovative, state-of-the-art devices that minimise physical labour by 66% or more. These trucks have a push-type pedal to make the loads lighter up to 700 lb and a welded frame which is compatible with 8-inch or 10-inch wheels. They are available in single-loop, twin and continuous handle design variants with pneumatic / moldon rubber / semi-pneumatic / solid rubber constructed wheels for easy mobility....Read more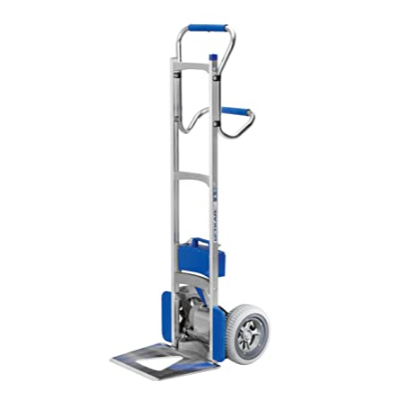 LIFTKAR SAL Stairclimbing Trucks
They have a dual speed control for easy fitting in multiple applications. These units include a quick-change battery & charger and allow climbing up to 48 steps per minute. They are available in fixed & pivoting handle variants, allowing fold, Uni or fold L framing configurations....Read more
Frequently Asked Questions
What is the difference between a hand truck and an appliance dolly?
Dollies require items to be lifted onto them, while hand trucks can slide underneath loads.
How can you replace Wesco hydraulic lifters?
Prepare the top of the engine and remove valve covers.
Move the cylinder to the centre of the engine top.
Clean off manifold gaskets and remove the old hydraulic lifter by unbolting it.
Position the new hydraulic lifter in its place and bolt it.
Does Wesco own Anixter?
Anixter is a part of Wesco. Together, they have been supplying electrical, communication, network & security and utility power solutions to their customers.
Where is Wesco headquartered?
Wesco is headquartered in Pittsburgh, Pennsylvania, United States.
What equipment is used to lift pallets?
Wesco pallet trucks or pallet jacks, also known as jiggers or dogs, are perhaps the most used pallet handling equipment for storage facilities and warehouses. These pallet jacks are designed to transport, move and stack pallets.
Does Wesco comply with any standards?
Wesco products are ISO 9001:2000, UR and UL 508 certified to deliver reliable service and utmost user safety.